11 great bloggers bringing you a full week of recipes including dinner, sides dishes, and desserts!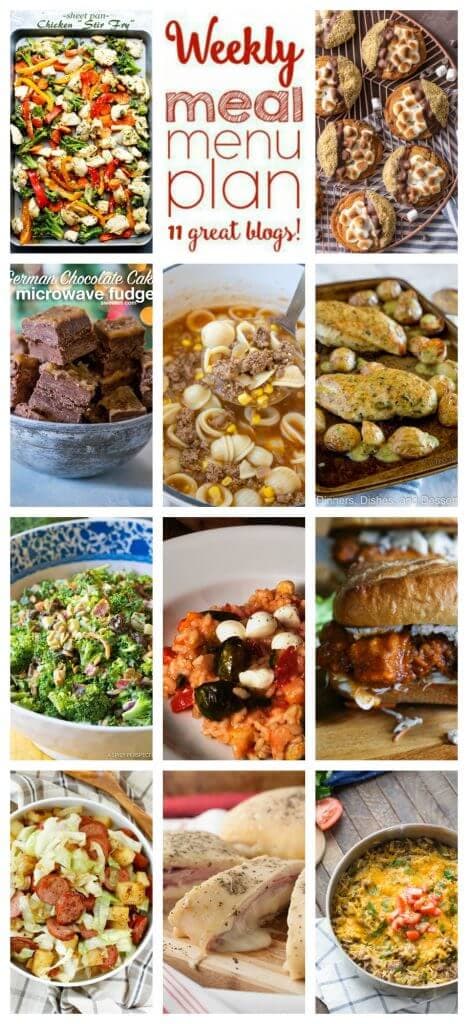 Happy Saturday and Happy New Years! Anything fun happening for you this weekend? We're living it up like the crazy party people we are and we'll be ringing in the New Year tonight by pretending we're on the east coast. Odds are good that both the kids and the adults will be tucked into bed by 9:30pm.
This week's meal plan features recipes for Hamburger Soup, Buffalo Chicken Sandwiches, Sheet Pan Chicken Stir Fry, Ham and Mozzarella Cheese Stromboli, Cheeseburger Skillet Dinner, 20 Minute Kielbasa Cabbage Skillet, Sheet Pan Chicken and Roasted Potatoes, Perfect Broccoli Salad, Oven Roasted Risotto, Easy S'mores Cookies, and German Chocolate Fudge.
If you're looking for help getting a tasty, quick, and easy dinner on the table, The Weeknight Dinner Cookbook] is especially for you. Pick up a copy on Amazon or at your local bookstore now to simplify your weeknights (and hopefully make them more delicious as well!).
Today's Little Things Newsletter should be hitting your inbox this afternoon. There was a delay in sending it out this morning due to some technical difficulties with the service I use to email all of you each week. If you want a little something to make you smile this weekend, check it out.
I hope that these recipes inspire you, as you answer the never-ending question, "What's for Dinner?" Enjoy the weekend, my friends!

Hamburger Soup – Yellow Bliss Road

Buffalo Chicken Sandwiches – Foodie with Family

Sheet Pan Chicken Stir Fry – Diethood

Ham and Mozzarella Cheese Stromboli – Wishes & Dishes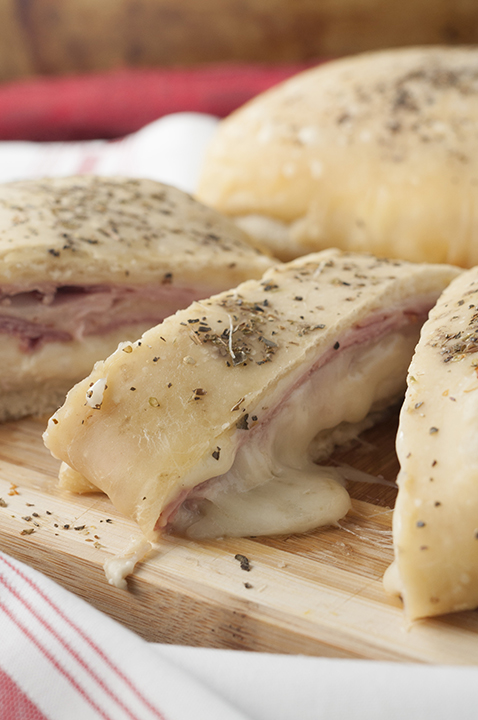 Cheeseburger Skillet Dinner – Lemons for Lulu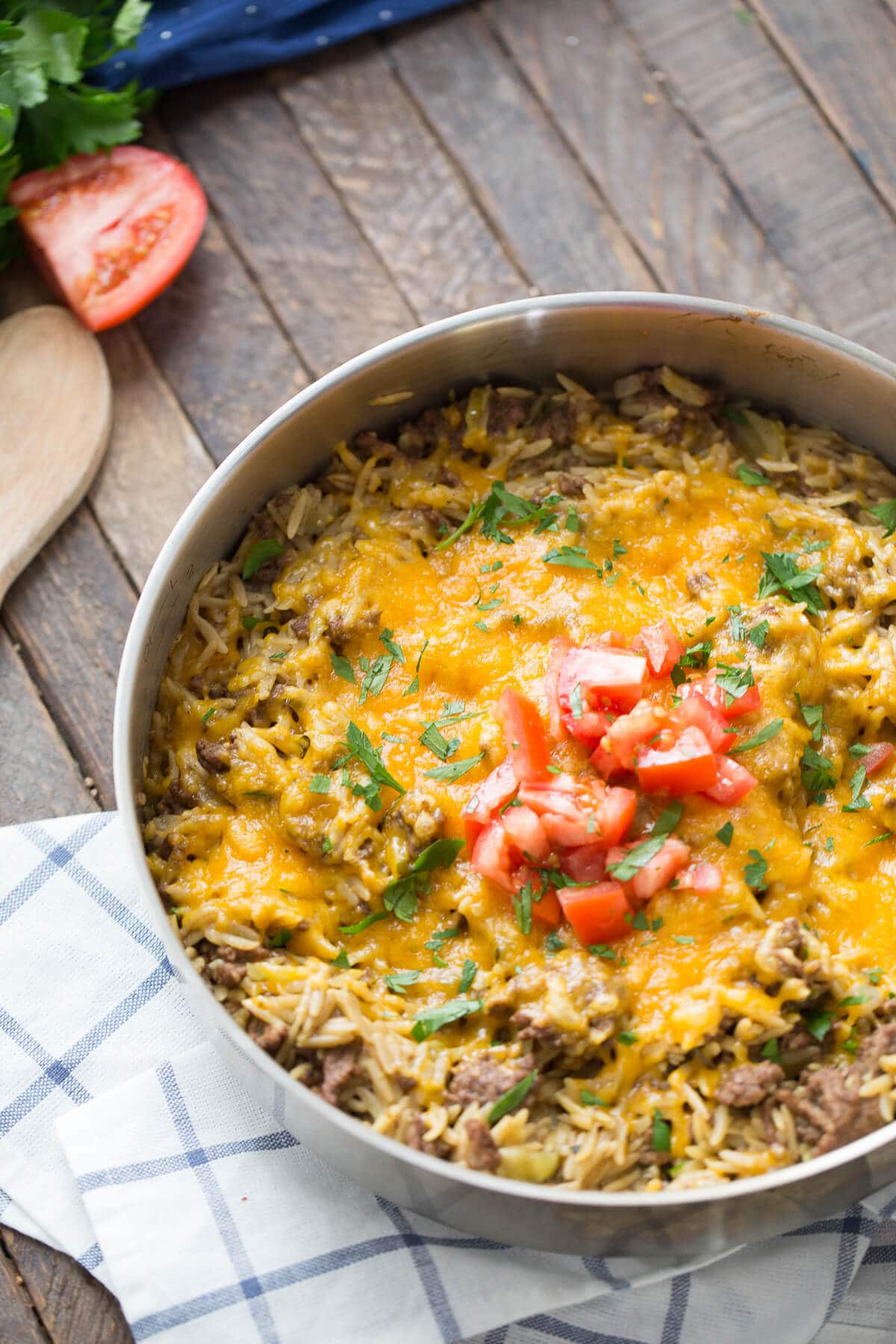 20 Minute Kielbasa Cabbage Skillet – Barefeet in the Kitchen

Sheet Pan Chicken and Roasted Potatoes – Dinners, Dishes, and Desserts

Perfect Broccoli Salad – A Spicy Perspective
Oven Roasted Risotto – Pass the Sushi

Easy S'mores Cookies – The Cookie Rookie
German Chocolate Fudge – Sweet C's
This week's meal plan was brought you to by:
Dinners, Dishes, and Desserts| Barefeet in the Kitchen | Foodie with Family |
Wishes and Dishes | Pass the Sushi | Lemons for Lulu | Sweet C's Designs |
The Cookie Rookie | Yellow Bliss Road | Diethood | A Spicy Perspective